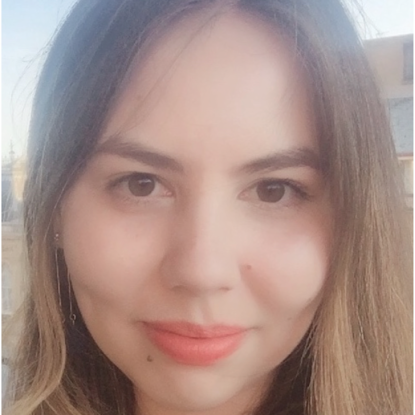 PhD student
Contact
alina.kuzembayeva@tu-...
work +49 6151 16-57 244
fax +49 6151 16-57 241
Work S3/06 211
S1-Labor, 1. floor
Merckstrasse 25
64283 Darmstadt
Alina Kuzembayeva received her BSc. and MSc. degrees in Biotechnology from the University of Nottingham in July 2018 and December 2019, respectively. Her studies were focused on microbiology and molecular biology. Her master thesis was entitled: "Expression and Characterisation by NMR of the Heavy Metal Binding Domain of SilP".
Alina has joined SOS lab as PhD student in June 2020. She is also a member of the Graduate School Life Science Engineering. Currently, Alina is working on the project entitled: "Engineering RNA-based Dynamic Logic Gates in Escherichia coli".
Possible Student Projects you can find here .