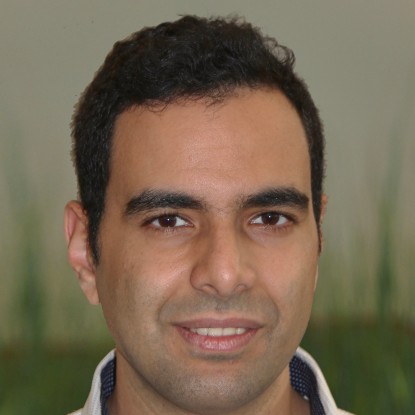 External PhD student
Contact
ahmed.elshamanhory@bcs.tu-...
work +49 6151 16-57 398

Work S3/06 201
Merckstrasse 25
64283 Darmstadt
Links
Ahmed Elshamanhory earned his Master of Science degree in Mechatronics Engineering with a focus on robotics from the Technical University, Darmstadt in 2019.
He joined our lab in January 2021 as an external PhD student alongside Inheaden GmbH for the internal project BlueSwarm, an autonomous vehicle surface inspection that utilizes a scalable number of Unmanned Aerial Vehicles (UVA). His current research domains include topics that range from reinforcement learning in combination with computer vision and deep learning methods to developing a standalone system.
Ahmed is currently part of the Digital innovation project funded by Hesse's digital process innovation, Distr@l.
His research interests include such topics as deep reinforcement learning, formation control with optimal transportation theory, and computer vision applications with deep neural networks. Possible scalable applications of BlueSwarm includes surface inspection of solar cells and wind turbines.
Possible Student Projects you can find here .